Medical Equipment Delivery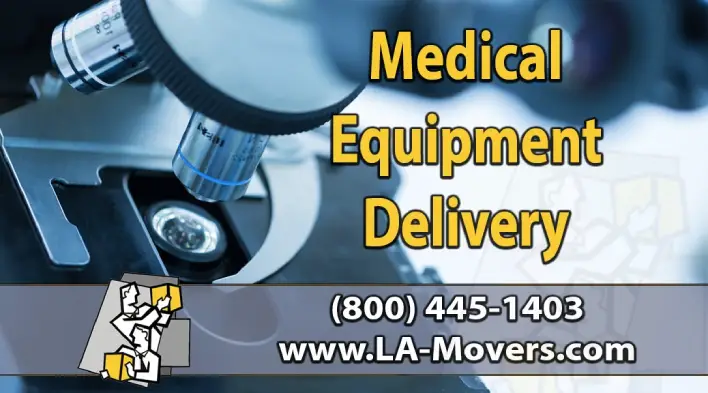 As a medical equipment delivery specialist, we have relocated numerous medical facilities, labs, and medical equipment, including microscopes, hoods, ovens and testing machinery. We can also assist in wrapping and packing of all glassware items such as beakers, tubes, and other breakables.
Los Angeles based medical equipment movers can even assist in coordinating the move of chemicals and other combustibles under most circumstances. Talk to our laboratory and hospital relocation specialists about your needs and we'll present you with the plan of actions and the quote.
If you are part of a government organization such as the CDC, check out our government relocation page for more information.
Serving all of Los Angeles, Ventura, San Bernardino, Riverside and Orange County. Looking for one of the trustworthy medical equipment moving companies in Southern California? Call us now at (800) 445-1403 or email us at info@la-movers.com
Dear Andrey:
I wanted to take this opportunity to let you know how positive our experience was with your company in our recent move. Your employees arrived early and got to work right away. They were pleasant and made sure that all our furniture was protected and loaded carefully.
I want to thank you for a job well done. I am sure that when the time comes again to move, we will call you.
Sincerely;
Jorge W., MD
and Others
Looking for medical equipment delivery? Cities We Cover in Los Angeles, CA for all your medical equipment delivery needs:
Have a things to be done?