Medical and Healthcare Moving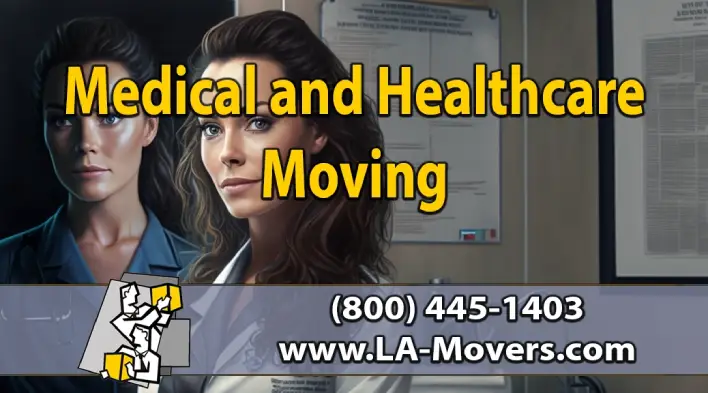 One of the top services that we offer to our esteemed clients is medical equipment moving. It is not easy to move such delicate pieces of items unless you have the right knowledge to do that. Our company has skilled movers who will help you in moving medical equipment.
Most hospitals in the LA area come to us for medical equipment moving because they know the quality of services that we can provide. Our company has a clean track record when it comes to moving medical equipment. We will handle these items in such a way that there will be no damage whatsoever.
As a company, we are ready to serve you whether you are dealing with a small or big move. Talk to us today on (800) 445-1403 and we will not hesitate to give you a free quote. The other communication channel is sending us an email through info@la-movers.com. For those who prefer sending an online form, you can also check at the top of this website and you will get one. After initiating the conversation, we will walk with you keenly until we close the business.
Have a things to be done?