Moving Shelves and Installation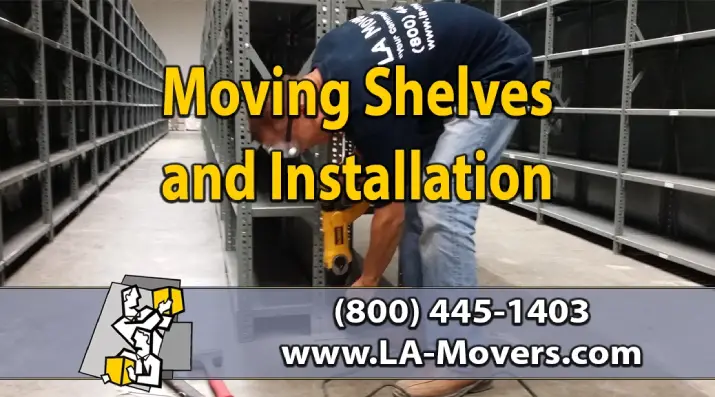 Moving shelves can be tremendously challenging.
Here at LA Movers, we know first hand how tedious it is to move large shelving systems around while trying to maintain the inventory in good and organized condition. We have the know-how and experience required to make sure your next shelf move goes without a hitch. – Moving shelves just got easy!
We can also supply you with the proper tools, manpower, and strategic knowledge to make the transition as seamless as possible.
When you book moving shelves professionals, we will come to your location and:
We will dis-assemble the shelves as well as pack all the materials and inventory associated, label all the boxes and other moving materials as necessary, load them, move them to your new location, quickly unload them, then reinstall all your shelving units and re-rack the inventory that we first took off. Moreover, our business mover company will also take care of any trash or recyclable materials.
Additionally, if you have pallet racks that need to be moved or relocated, check out our pallet rack page for more information
To start, call LA Movers now at (800) 445-1403 or email us at info@la-movers.com.
Have a things to be done?
Latest Moving Blog Articles