Professional Cleaning Services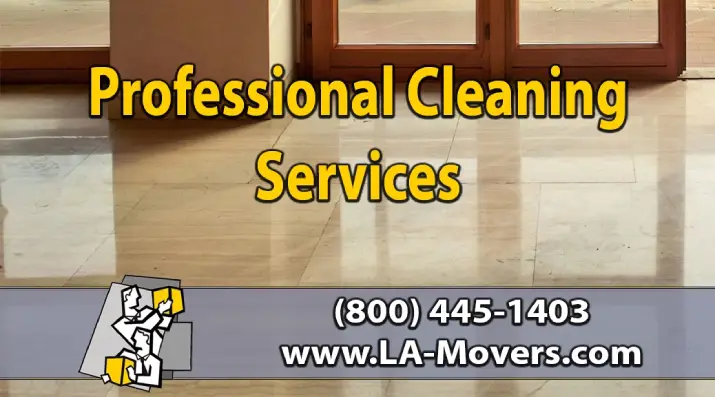 LA Movers is proud to offer our new professional cleaning services for your home, office or business. Whether you're moving into that cozy new condo or luxury apartment and want it cleaned before settling in, or changing office buildings and need a variety of junk tossed before you can move out.
Maybe you're a landlord and want to have a certain apartment or space cleaned before showing a potential tenant or client. Whatever your need is, you can rest assured LA Movers has the proper manpower and cleaning tools necessary to be your one stop for professional cleaning services. Our professional cleaning services are available for residential, commercial, and industrial domains.
A clean appearance in your new home, office, or living quarters is more inviting for your customers, employees, family and friends. A clean office especially helps your business maintain and increase its client base.
Whether you own or run a large or small business, or the supervisor of your department, LA Movers can provide a customized service that will exceed all your expectations, all while staying on budget. Providing exceptional-quality cleaning services has always been the way LA Movers treats its clients, let us do the same for you!
Benefits of LA Mover's Professional Cleaning Services:
LA Movers proudly service West Los Angeles, West Hollywood, Beverly Hills, Westwood, Century City, Culver City, Santa Monica, Marina Del Rey, Playa Del Rey, Downtown Los Angeles, Glendale, Burbank, Universal City, Studio City, North Hollywood, Van Nuys, Sun Valley, Pasadena, Alhambra.
If you are ready to hire the best cleaners Los Angeles has to offer, call LA Movers today at (800) 445-1403 or email us at info@la-movers.com
Have a things to be done?
Latest Moving Blog Articles